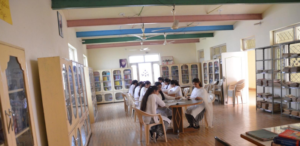 Library– A well-equipped library under the supervision of a well-trained librarian has been set up with lots of books on almost every subject. The weekly and monthly magazines, journals, Daily Newspapers (English, Hindi, Punjabi) are available for students to develop the habit of gaining general knowledge and to keep themselves in touch with the latest development in the world. It has a user-friendly corner and cabin which serves as a reading room.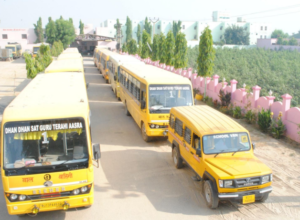 College Conveyance -An effective fleet of college-owned buses is operated for the convenience of daily commuters. Specified places are fixed for boarding, for leaving the students from their respective residences.
Pantry and Cafeteria -Proper nutritious food, snacks, etc are provided to the students, if required, on a payment basis in the cafeteria or pantry.
Medical and Health Care -The College has a full-time facility of nearby Shah Satnam Ji General Hospital for the utmost Care and Regular Check-Up of Students & Staff.
Tuck Shop and Stationery: A well-stocked stationery & book shop lets students have access to stationery supplies within the premises at all working hours.
ATM: The students have access to a 24 hour ATM near the college. There is a branch of nationalized bank—State Bank of India in Sri Gurusar Media. The bank offer ATM facilities, besides other regular bank services.
Photocopier: Around-the-clock photocopier is available in the college to cater to students' needs. This is especially handy during the exam days when notes need to be photocopied or printed out.