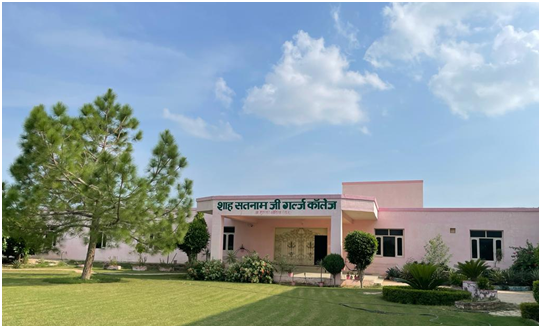 "True education consists in promoting knowledge, civilized manners, virtuous character, self-control and other moral qualities and in dispelling ignorance".
Keeping in view the above statement, Shah Satnam Ji Girls' College, Sri Gurusar Modia, Distt. Sri Ganganagar (Raj.) was established in August 2009 in the sacred memory of Revered Shah Satnam Ji Maharaj. The institution gives a practical shape to the ideals of its founder Saint Gurmeet Ram Rahim Singh Ji Insan's educational philosophy aims to develop a modern scientific approach among the students, coupled with an understanding of their roots in the ancient Vedic Culture. This College is trying to bring about this synthesis by imparting to the students the best of new world humanistic, scientific and technical knowledge with the sense of the history of their rich cultural heritage-the Anglo and Vedic values. We work to achieve these broad objectives.
Guided by the missionary zeal and visionary approach of its Founding Fathers, our College is designed in the shape of 1 (one) symbolizing the Motto: We All are One.
The College is a boon for the students of the rural areas adjoining Sri Ganganagar district. Its campus expands over a large area with ample scope for further expansion and development. Every student enrolled with us is allowed perceptive freedom to excel in his or her chosen field of endeavour and interest.  The college aims to create a progressive and creative model of lifelong learning, teaching and evaluation which is totally in gear with the needs of up-to-date education.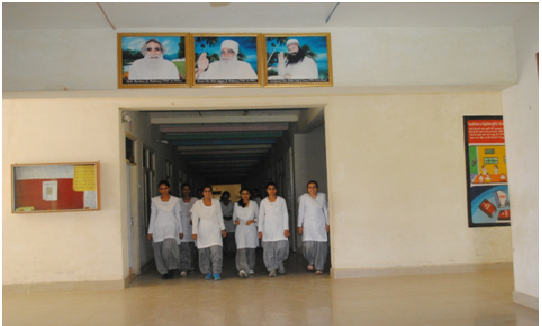 An organization can only function successfully in the long term if its members subscribed to a common set of values. A higher education institution like ours is no exception. At SSJGC, our vision and mission statements are our creed for realizing our aspirations.
OUR VISION To be the Hog bearer of women empowerment through higher education that combines emerging global trends with value-based nurturing of enlightened young women.
 OUR MISSION
~Transmission of knowledge and education of the girls in the rural areas of Sri Ganganagar district and to promote and facilitate sustainable development of Higher education in consistence with policies and acts of University and the Government.
~To focus on personality development of each student through development of positive attitude, leadership qualities and self awareness.
~Promotion of culture.
~Imparting higher education to less privileged and deserving sections of our society and lend a helping hand to them.
~Involving the youth in community activities and Youth Welfare to inculcate a sense of discipline in them so as to make them responsible citizen of nation with secular outlook.
~To establish strong communication network between the college, parents, Alumni and the society at large to create healthy atmosphere for vision oriented growth.
CORE VALUES In our endeavour to realize our vision and mission, these core values guide us:
Adopting sustainable development as a central organizing principle for its activities.
Being innovative and enterprising.
Being relevant to remain at the forefront.
Delivering quality and excellence with pride.
Respecting others to inspire them to deliver their best.