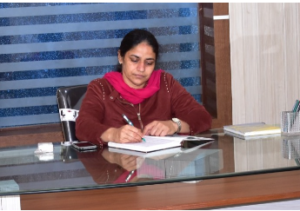 PRINCIPAL Dr. Navjot Kaur Gill
It gives me great pleasure to invite you to take an initial peek into the heart that beats behind the appealing façade of Shah Satnam Ji Girls' College. I thank you for your interest in this exceptional institution which has recorded constant development since its establishment in 2009 making it one of the colleges recognized for its excellence.
Today's world is beset with a variety of challenging situations and here education is the most powerful weapon to face the challenges.