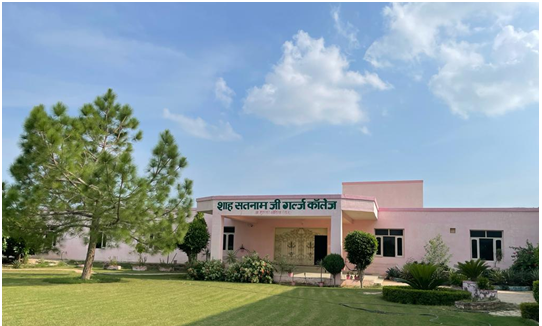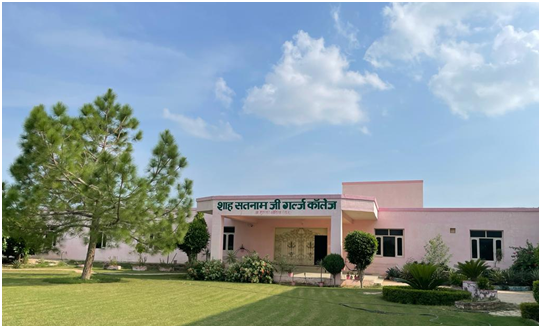 A Modern and strong infrastructure is necessary for students to gain cutting-edge knowledge and experience and in keeping with this conviction, Shah Satnam Ji Girls' College displays an infrastructure that is contemporary and state-of-the-art and serves as a stanchion to facilitate the variety of the services provided to the faculty as well as the students. The college is continuing to provide fundamentals of experimentation in various laboratories.The main building proudly comprises of well-equipped labs, Spacious Library, a massive Main Auditorium, a Conference Room, an Audio-Visual Room along with sprawling lawns.
Given the crucial role that infrastructure plays in not just the choice of college on part of the students but also in the connections that they build with the college, SSJGC gives requisite attention to making the latest technological resources readily available to one and all.
Since the students spend a good part of their day as well as their college lives in classrooms and classrooms are where most of the academic exchange transpires, it is only desirable that they ought to be inviting and comfortable enough for the students to settle in. The college has immaculately designed academic blocks with well-furnished, Airy Classrooms. The students have enough room inside the classrooms for comfortable, spacious seating and outside the classrooms to venture into the corridors between classes to take short breaks or to commute to their classes. Some classrooms have been converted into smart classrooms, complete with projectors and internet consoles, which complete with integrated audiovisual teaching aids for presentations and lectures etc. are the most favourable to creating an ambience for focussed, fruitful and vigorous discussions. These classrooms are also used as venues for holding special sessions or mini-seminars on areas pertinent to students across streams like business communication, life skills, teamwork etc.